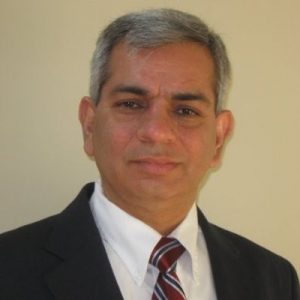 Neelesh Ajmani
Advisor and Entrepreneur
Neelesh Ajmani has over 28 years of experience in solving critical business issues in public and private sectors with expertise in digital transformation, risk management, secured business operations, strategic planning, organizational design, agile program management, enterprise architecture, and information management. Neelesh is a specialist advisor in Health Care and Life Sciences Industry practice of NTT Data Services. Being an entrepreneur, he is also affiliated with Mitovia, Inc. as Chief Services Officer, advising and developing body of knowledge and services offerings, including content and services for achieving and sustaining secured business operations. In the past, Neelesh worked at Cisco for 15 years in advisory, delivery and leadership roles, specializing in Internet Commerce, Identity and Access Management, and Manufacturing solutions. Neelesh has delivered business solutions with the state-of-the art technology solutions for many Fortune 500 organizations in Manufacturing and Banking industries, Supreme Court of India and Federal Government of India.
Neelesh has an MBA from San Jose State University, and an MS in Computer Applications from Jawaharlal Nehru University, India. Neelesh is certified in Advanced Program Management from Stanford University, PMP, TOGAF Enterprise Architecture, and is an ITIL V3 Expert. His current research is focused on planning and managing business information risk and security management.
Connect with Neelesh at linkedin.com/in/neeleshajmani or Neelesh.Ajmani@gmail.com
Dinesh Kumar
Co-founder and CTO, Mitovia
Dinesh Kumar, Co-founder and CTO at Mitovia, has over 30 years of experience in technology business management, strategic planning, value measurement and communication, capability assessment and planning, and governance. At Mitovia he is driving business-minded, knowledge-driven practices and solutions for planning and managing organizational capabilities, including digital, security, competency and shared services management. Dinesh has filed a patent on capability-driven, service-oriented planning. He is also an adjunct professor at Stevens Institute of Technology, teaching technology business management and process innovation courses to MBA and MSIS students. Dinesh is a board member and principal at the Innovation Value Institute, where he is developing and driving capability models and practices for managing IT for business value. He is a founding member and major contributor at The Value Council, a non-profit organization focused on improving value management practices.
Previously Dinesh has held a broad variety of sales, consulting, and management roles at Microsoft, Informix, and Unisys. He has an MBA degree from Penn State University and an MS in Computer Science from Rutgers University.
Connect with Dinesh at linkedin.com/in/dineshku or dineshk@mitovia.com